While passively searching for new job opportunities in marketing and social media management for businesses, a professional reference spoke highly of me to a company who shall remain nameless. I was intrigued when I learned about their needs, wants and I quickly planned a strategy before I set up to meet with two businessmen. I love new projects to show people the return from investing in me.
Though I will not explicitly give you the strategy I put together for the two businessmen who needed my services for two locations, I can say that I gave them an overall plan for one year and a one-month outlook to get started. Along with my plans, I gave them a list of expenses that they will need for me to do my job properly: software I use to design, printing costs, possible social media boost fees, and my consulting fee based around certain hours a week. The two men even asked could I do things like making sure their promotional and placement materials were visually appealing. After this initial meeting, the two men said they will discuss everything with me and we will meet again to decide where we go from there.
The two men are in front of me and here we were again to discuss how they wanted to proceed with this strategy. They agreed to do everything I planned for them, but they wanted to pay me less, give me fewer hours per week for this strategy, and just for 6 months to test the waters. In my head I wanted to say:
"Let me get this straight:
You want more foot traffic in your two locations?
You want to hold events at your two locations?
You want to reach a specific target audience in two locations?
And you pulled up in a Tesla to tell me you guys can only afford me for a few hours a week for only 6 months?
NO MA'AM PAM."
Before getting my Bachelor's in Integrated Marketing Communications at Ole Miss, I've always been an internet nerd. I've been blogging for over 8 years and I even worked and co-owned my first entertainment news blog toward the beginning of my college career.  Although I worked full-time through school, I took web/blog design and social media seriously and accepted my first remote internship with a boutique owner as a promotional intern.  My last year of school I got an internship with a corporate franchise as a Social Media Intern -6 months after that I was promoted to Marketing Assistant. Few months after that – Marketing and Social Media Manager. Outside of this job, I create content and design for msniseybaby.com, as well as consulting for businesses and creatives.
In other words, I know what I'm doing.
I was very discouraged after the meeting and I won't lie like I didn't almost accept it -only to add it to my resume, but there was no way I could get anything done with the number of hours a week they presented.  They wouldn't see a return in their business for that kind of offer energy, but hey -they tried it.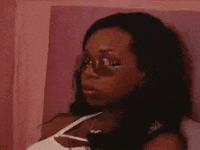 No, I'm not the best marketer and social media manager in the world. I do know what I have done and I know what I can do for businesses and creatives. With tedious strategies and campaigns like mine, there will be no half-ass work. Sometimes you have to tell people that they have to be all in or out. Sometimes the deal may sweet and better than your offer, but it compromises your independence or dignity.  I say all this to say, know your work.
Have you ever turned down an opportunity? Comment below!